Late check-out (subject to availability)
Services
Wellness Centre
Treat yourself to some moments of wellness and disconnection.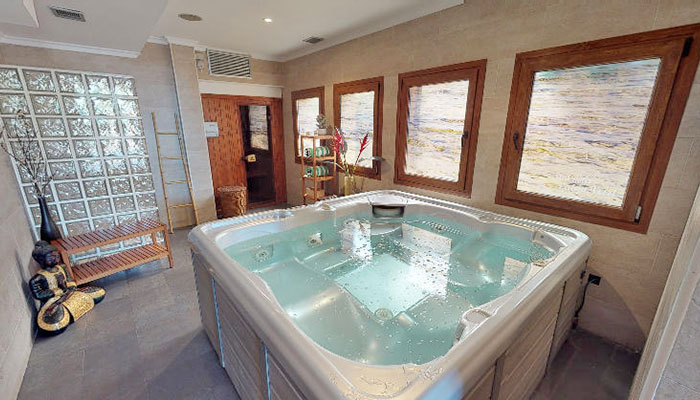 Garden Lounge and pine grove
The Garden Lounge is the perfect place to enjoy a cocktail in good company. It is located in Hotel Palau Verd's centenarian pine grove, across from the Montgó Natural Park. A place for relaxing and disconnecting. Nature and tranquillity with wonderful views.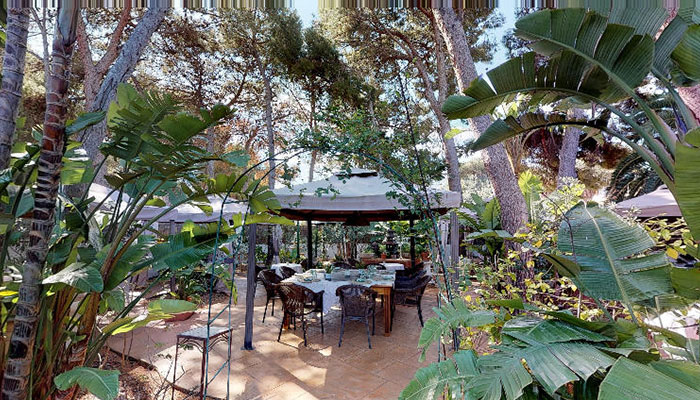 Restaurant
Gastronomic pleasure is the perfect companion to a memorable stay.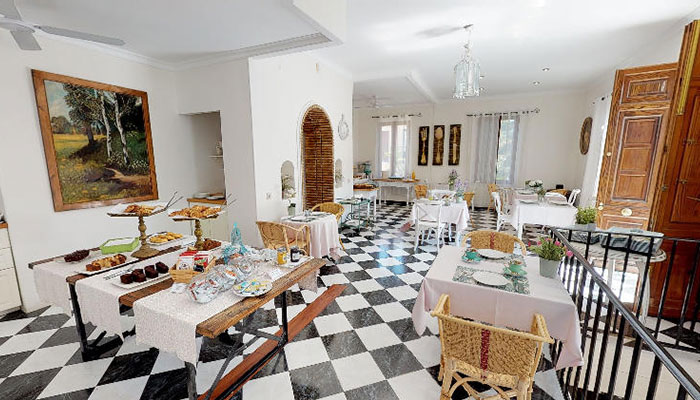 Pool
Take a dip under the open sky in the heart of a quiet natural environment. Our pool equipped with the MagnaPool system doesn't use chlorine for cleaning, but a natural system based on salts and magnesium that feels more natural to the skin and it's better for our bodies and the environment.
Our pool uses the MagnaPool® system, which allows for an extraordinary water quality without adding any chemicals to disinfect it. This is possible thanks to magnesium's presence in the mineral blend and its clarifying ability. It is also much more skin-friendly, you will immediately notice the difference.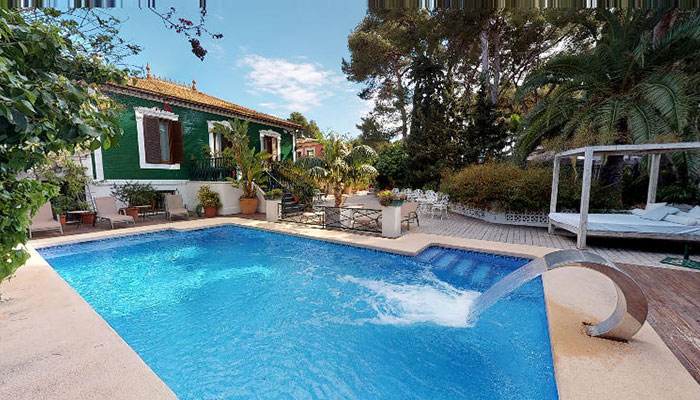 Reception
We are at your service from 8am to 10pm. Remember to warn us in advance if you expect to check in later or leave the hotel earlier than expected.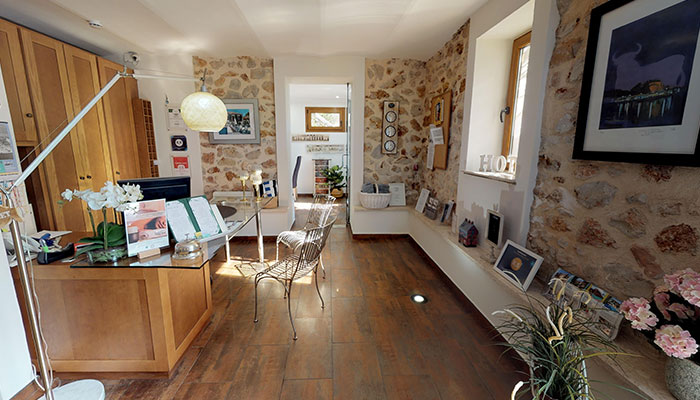 Services
Free covered car park for our guests.
Free bicycle service for hotel guests (prior reservation).
Wifii in the main building of our facilities for you to use at any time.